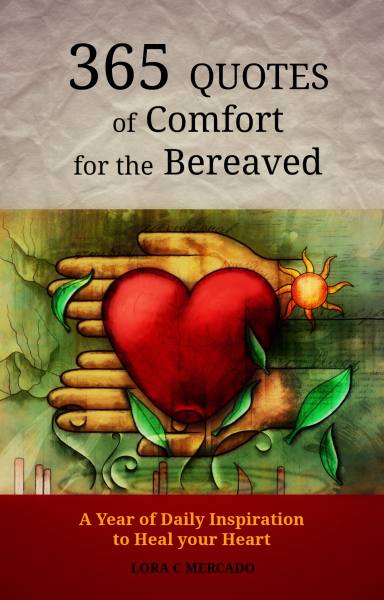 "365 Quotes of Comfort for the Bereaved, A Year of Daily Inspiration to Heal Your Heart"
FREE! ~ March 23-March 24, 2015
There are times in life when we simply need a little word of encouragement to get us through the day. One of the most common times that we need these words is when we are experiencing a loss or are grieving. Luckily, there have been many wise people who have shared words of wisdom over the years.
In this book, you will find a quote for every day of the year that will help you to begin the healing process. There are quotes from famous poets, Buddha, Helen Keller, as well as modern day icons such as Tony Robbins and Maya Angelou. There are also several bible passages as well.
When you begin your day, take a moment to read a quote. Sit quietly for a minute and feel how the quote resonates with you and your current situation. Carry these comforting thoughts in your heart throughout the day and you will begin to see that the sense of calm will help you in coping with your loss.
CLICK COVER ABOVE TO GET YOUR FREE COPY NOW!