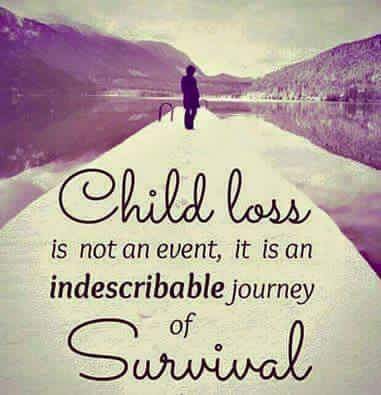 Child loss is a journey that none of us wanted to take. Some days can be harder to survive than others… At first it is almost surreal, like your child didn't really die, you are just living in a horrible nightmare. As time passes, the reality of their absence kicks in and can be debilitating.
This feeling of deep pain will always be in our soul and if one looks hard enough, they can see it in our eyes. Our eyes tell a story of the deepest love and loss that anyone could ever imagine.
If you have recently lost your child, please know that you will be able to smile again. It may be difficult, and you may even feel guilty for smiling, laughing and enjoying life. Just be aware that your child wants you to continue to fulfill your purpose in this earth. They want you to smile and be happy. It doesn't mean that you don't care about their death.
Honor your child by taking baby steps to living again.
Take quiet time to reflect on your feelings. Journal your thoughts, so you can release them to help eliminate the heaviness in your heart. Don't rush into social situations where you may feel uncomfortable, but find people who are have gone through similar losses to talk to about your feelings. Local and online support groups are a good place to start, if you are looking for support.
For more reading on dealing with grief, read: Grief, Depression and Being Happy Again…