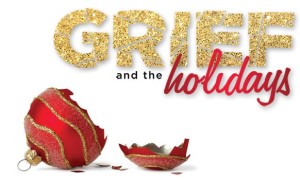 Grief And The Holidays
With the holiday season fast approaching, there comes a sense of sadness for those who are grieving. We see everyone else celebrating, going to parties, and focusing on the material aspect of gift giving. On the other end of the spectrum, are the ones who ache for one more day with their loved one, and wishing they were here to share the special moments that accompany the holidays. Grief and the holidays can be difficult, but there are ways to get through it.
There are several ways that I incorporate the memory of my son into this time of year. You can use my ideas to help you develop your own personal tribute.
* Light A Candle: Every year, when we have our annual Christmas Eve dinner, I light a special angel candle in memory of my son. This can also be done every day/night at a special time, all throughout the holidays. You can place a photo of your loved one near the candle, along with other little items that remind you of them. You can place a special Christmas figurine near it as well to bring in the spirit of the season.
* Buy an Ornament: I always find a special ornament especially for my son, and hang it on the tree. Over the years I have collected quite a few, and I intend on having a special tree dedicated to only him one day.
* Hang a Stocking: I hang my son's stocking, and on Christmas Eve, my husband and I each write a personal note to him and put it in the stocking. This is a very private moment, but it makes us feel closer to him. Now that my daughter is older, she includes a note as well.
Try to surround yourself with ones you love and be kind to yourself during this delicate time of year. It is common to feel sad if your are missing someone, but if you feel like you may be depressed, please seek out professional help.
For further reading on how to cope with the loss of a loved one, please read my newest book, "Adjusting to Life After Loss, Coping with the Death of a Loved One and Honoring Their Memory".