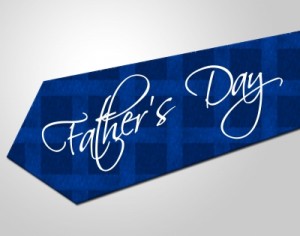 Grief on Father's Day can occur whether you are grieving the loss of your father or if you are a father grieving the loss of a child, Father's Day can be rough on the emotions.
If the loss is recent, the pangs of sorrow can be overwhelming. This is normal. Even twenty years down the road, we will find ourselves missing our loved ones, especially on holidays and significant dates.
I lost my father and my husband and I lost our son. This can be a particularly hard day for our family as well as others who have experienced such loss.
To help ease the pain on this day, honor their memory by doing something special.
If you have lost your father:
Visit one of his favorite places that you used to go to together in the past. If your dad enjoyed golf, go to the driving range or gather family members for an all day golf outing. You could also consider eating at his favorite restaurant and ordering his favorite meal or watch his favorite movie.
Plant a tree. Find a special place in your yard where you can plant a tree or donate one in his memory to a local park.
Make a collage. Remember the good times you had with your father by going through old photographs. You can easily create a digital photo collage online and have it printed on canvas, or you can also use a frame with multiple openings for many photos. Consider making one for your siblings as well.
If you have lost a child:
Release a balloon. Write a little note to your child and staple it to the bottom of the balloon. Go to a special place you enjoyed together or just go in your own backyard to let it go and send some love to heaven. Be sure to cut the string very short so it doesn't get stuck in a tree.
Message in a bottle. Write down all of your thoughts and everything you want to say to your child. Place it in a bottle and float it off in a nearby lake or river.
Donate. If you had a young child who passed away from a specific illness, consider donating stuffed animals to children in the hospital. If your child was older or died of other circumstances, volunteer your time helping others who are facing the same struggles.
When we do things in memory of our loved ones, we heal ourselves in the process. It takes time to get accustomed to the feelings, but you WILL get through this. I promise.
Wishing you a peaceful Father's Day.
For more information on coping with grief, check out this article.
Image Courtesy of Stuart Miles at FreeDigitalPhotos.net