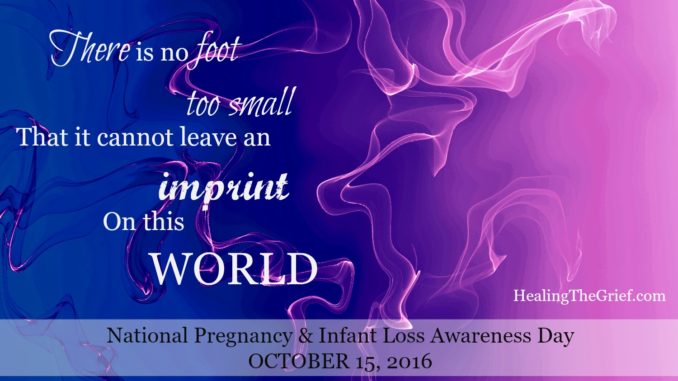 October 15, 2016 is National Pregnancy and Infant Loss Awareness Day. Let us take a moment to acknowledge the babies we have lost. Light a candle in memory of your child or children and sit quietly. Think of them with love. Know that their spirit is with you and that one day, you will be together again.
There are so many causes as to why we have each lost a child, but this tragic event has the power to bring strangers together to help them through the grieving process.
If you know someone who has lost a baby, reach out to them. Not only immediately after their child dies, or on National Pregnancy and Infant Loss Awareness Day, but weeks, months and years down the road. Often, people shy away from bereaved parents. Make an effort to show your support to those who really need it.
If you are a bereaved parent, reach out to others who are also experiencing loss. Helping others will also help you heal as well. For further reading, check out: The Bond of Bereaved Parents. and Grief, Depression and Being Happy Again.