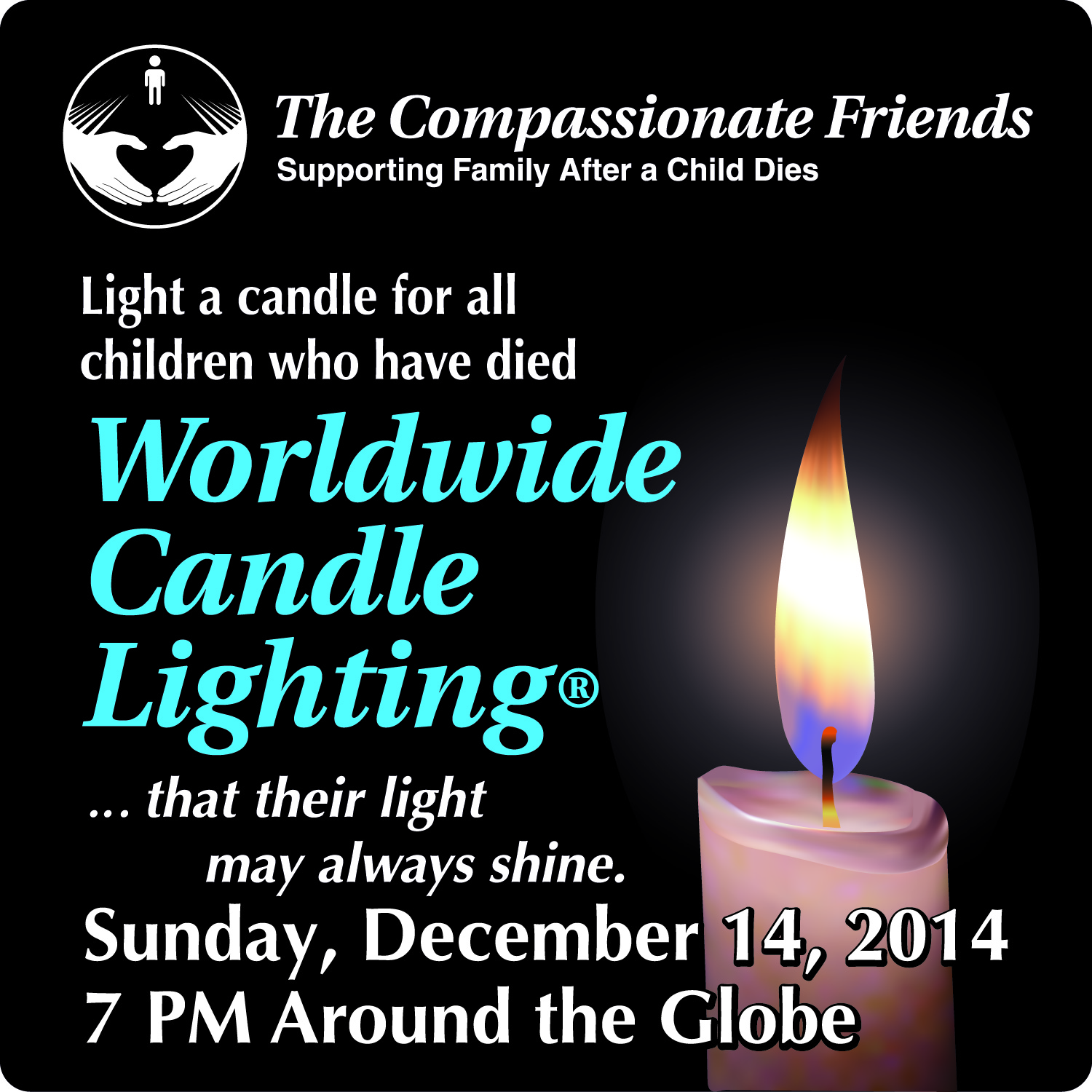 If you are a parent, grandparent or a sibling of a loved one who has passed away, please consider taking part in the Worldwide Candle Lighting for the Compassionate Friends on December 14, 2014.. Every year in December, the largest candle lighting takes place in memory of our children. Some people go to a local event, and others choose to light their candle in the privacy of their own home.
In every time zone around the globe, at 7:00 pm, a candle is lit in memory of the child, which creates a wave of light across the world that shines to heaven for all our kids to see. I always feel so close to my precious son on this day, especially since it is so close to his birthday. This year the even falls the day before his 12th birthday.
Here is the link for more information on the Compassionate Friends website:
http://www.compassionatefriends.org/News_Events/Special-Events/Worldwide_Candle_Lighting.aspx
You may be able to find a chapter near you. The local chapter that I belong to has a beautiful presentation and a slideshow of all of our children. All of us who have experienced such a loss feel a sense of bonding. No one can understand the pain, unless you have lived it.
May you find peace and comfort by sending a little light of love to your precious child.